WASPAA'03

2003 IEEE Workshop on Applications of
Signal Processing to Audio and Acoustics
New Paltz, New York
October 19-22, 2003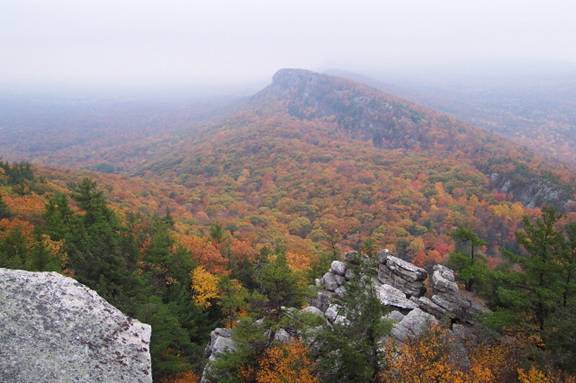 ** WASPAA'05 General Chair Announced (10/31/03) **
It is our pleasure to announce that Walter Kellerman of the University of Erlangen-Nuremberg, Erlangen, Germany will serve as the general chair for WASPAA'05.
** The workshop has concluded (10/27/03) **
We would like to thank all of the participants who made WASPAA'03 such a success!
Some "official" pictures of the workshop can be found here.
Additionally, Eric Durant has posted some pictures from the workshop here.
Other Useful Information
Workshop Technical Program
Workshop Schedule
Keynote Address
Workshop Registration
Registration Forms (PDF, MS Word, HTML)
Dates and Deadlines
When: October 19-22, 2003
Paper submission deadline: May 2, 2003
Notification of acceptance: June 27, 2003
Early registration deadline: September 1, 2003
Mohonk Mountain House reservation deadline: September 15, 2003
Old News Items
A list of Òlast minuteÓ workshop information items is available here. (10/10/03)
We have recently confirmed that Robert John McAulay, of Nellymoser, Inc., will be giving the WASPAAÕ03 keynote address on ÒVoice Modification using the Sinusoidal Analysis/Synthesis System.Ó An abstract can be found here. (9/22/03)

As of 8/28/03, the Mohonk Mountain House had sold out of rooms for Saturday, October 18. This may or may not still be the case; please contact the Mountain House for more information. (8/28/03)

If you registered before September 1, 2003, you should have received an e-mail confirmation. (8/28/03)

The registration information had listed the incorrect phone and fax numbers for the Mohonk Mountain House. (The direct reservation line was correct.) Please see the updated registration information for the corrected numbers. (8/7/03)
Decisions on paper acceptance/rejection have been made. A list can be found here. (6/30/03)

Notification of paper acceptance was postponed to June 27, 2003 (6/17/03)
Call for Papers in html, ps, or pdf format
Information for authors:
Historical Web Sites
Contact Info
Gregory H. Wakefield, General Chair, University of Michigan
Corey Cheng, Technical Chair, Dolby Laboratories